1. Log in Thai Pure Website Http://www.thaipurecoconut.com and select English Version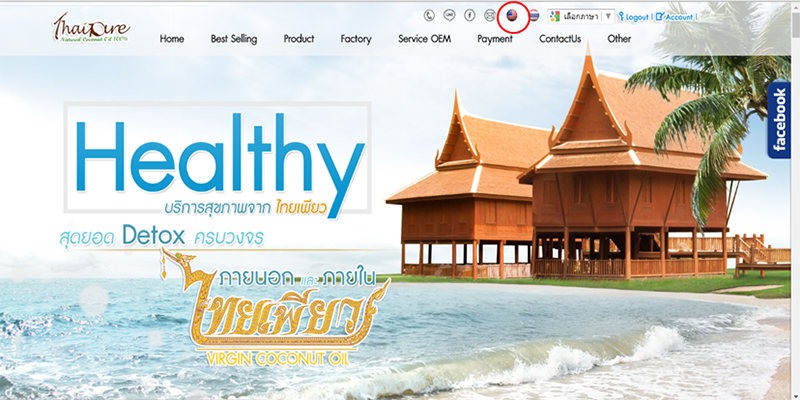 2. Click Product and select Natural Coconut oil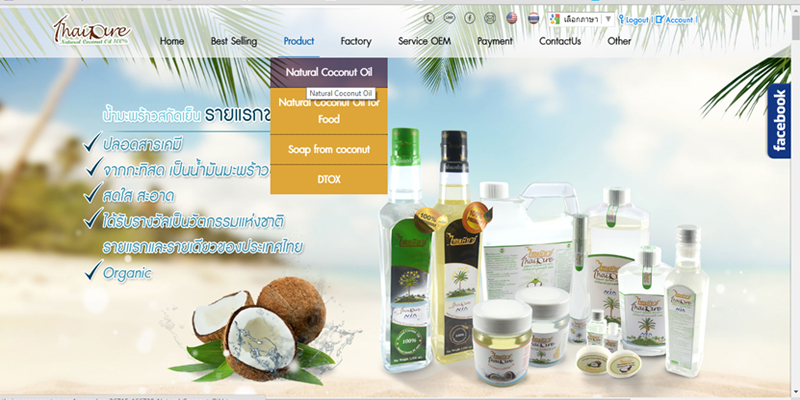 3. Scroll down to product which you need to buy and click add to cart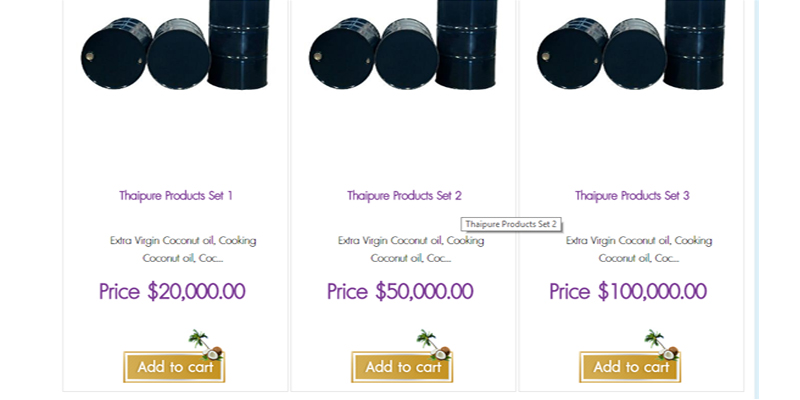 4. double check the Quantity and price is correct or not, then click checkout for further payment process.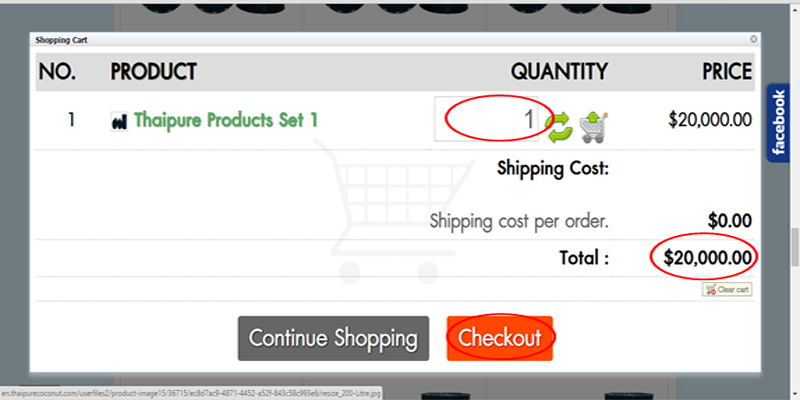 5. if you had register in our website, pls log in. otherwise please sign up and get an ID for login our website.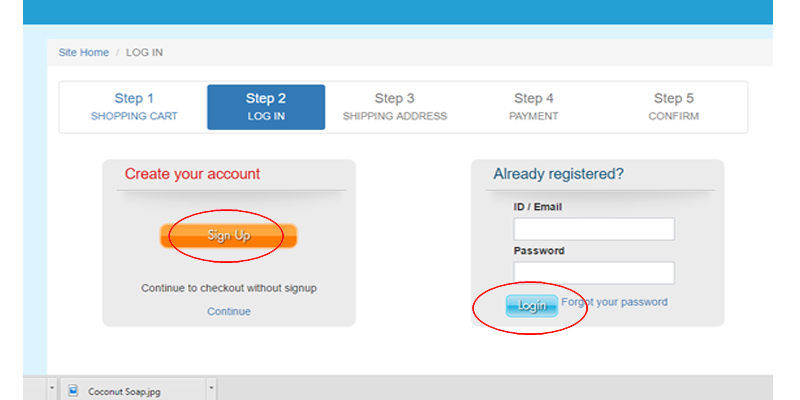 6. Please fill in your contact information for register new account if you don't have ID for login
7. please fill in your basic information and shipment shipping address for register new account.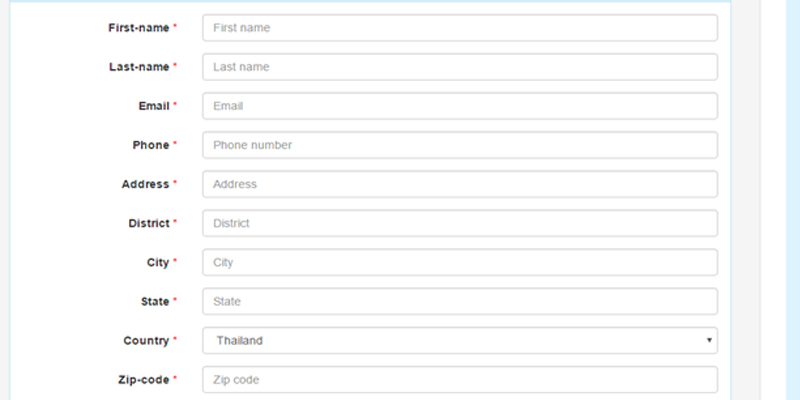 8. If you finished to register and get account ID, you can login directly to this page for further process. You can click next.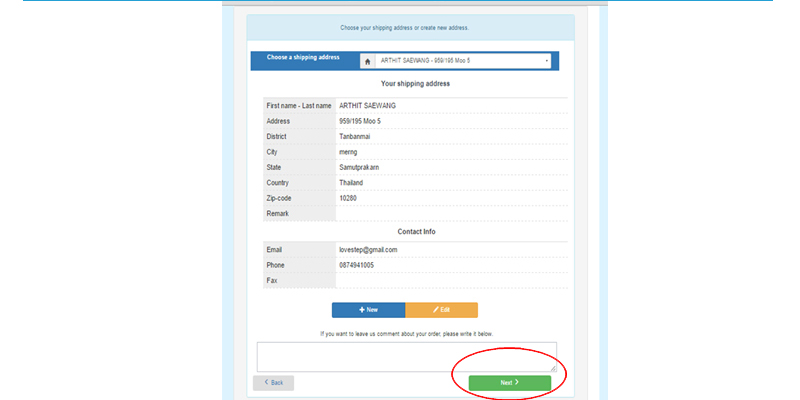 9. Please payment method and click next.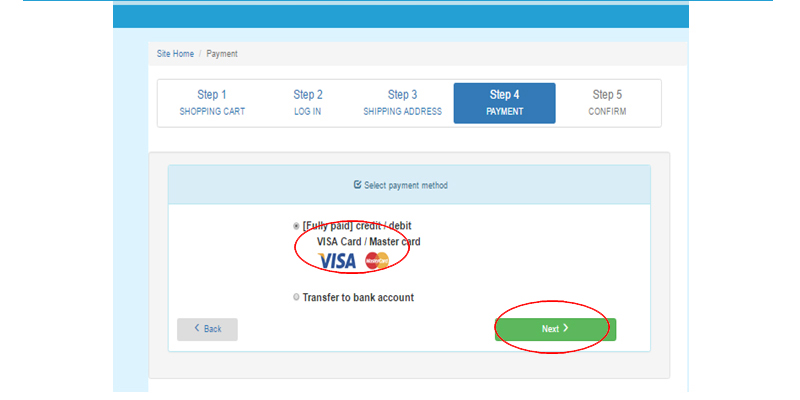 10. double check transaction detail and payment is correct or not, then click confirm for further process.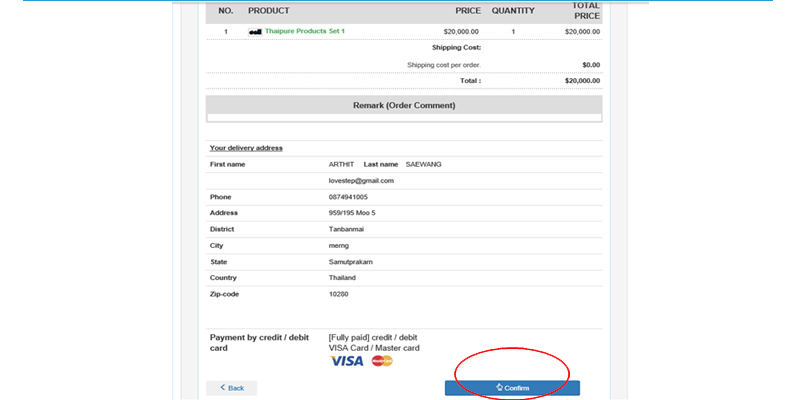 11. please key credit card detail to do the payment.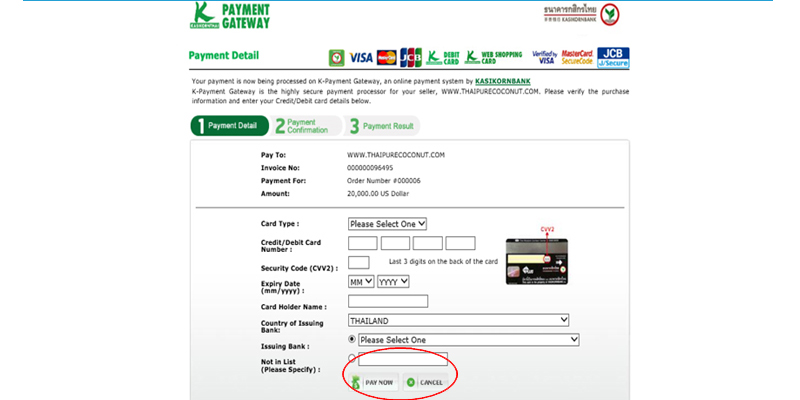 12. process completed.